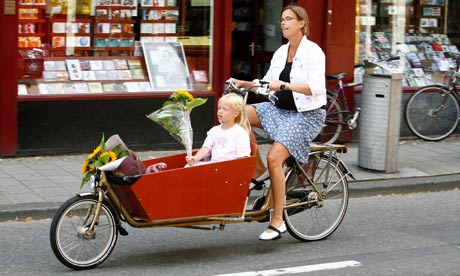 Posted by Alysun
Read
James 1
Have you ever tried to ride a bike with its brake stuck against the tire? I have. I rode my bike with the brake stuck on for my entire childhood and adolescence. I'm sure of that now, but I didn't know it back then. I've never been what you would call "athletic" so I assumed that I was just bad at bike riding. Give me some hotglue, fabric and popsicle sticks and I was a happy camper. Bike riding? No thanks. When anyone would suggest,
"Let's go for a bike ride,"
I would tremble in fear. Memories came back to haunt me of my aching muscles and sweaty armpits and trying in vane to catch up with the rest of the pack. I really hated riding a bike.
Then I got a new bike when I was in highschool and realized something profound: bike riding is fun when I wasn't pedaling so hard.
Since it took me more than a decade to figure out the bike thing, it is no small wonder that it took me so long to figure out other easy fixes.
Like why I didn't enjoy mothering
. Why being with my children exhausted me. Why others seemed to find joy in parenting and I just found sweaty armpits.
It wasn't just one thing that helped me take the brake off on my journey. And all these things have contributed:
Reading the Bible in the morning with purpose and commitment instead of when I am too weary with my failures to see past getting to sleep at night.
Praying for wisdom. "Consider it pure joy, my brothers, whenever you face trials of many kinds, because you know that the testing of your faith develops perseverance. Perseverance must finish its work so that you may be mature and complete, not lacking anything. If any of you lacks wisdom, he should ask God, who gives generously to all without finding fault, and it will be given to him." James 1:3-6
Believing that there is more to life in Christ than just "enduring." "I [Jesus] have come so that you may have life and live it to the full." John 10:10.
My own laziness and bad attitude were holding me back. "Whatever you do, work at it with all your heart, as working for the Lord, not for men, since you know that you will receive an inheritance from the Lord as a reward. It is the Lord Christ you are serving." Colossians 3:23-24
Reading good books pertaining to my life and based in Scripture: She's Gonna Blow! Real Help For Moms Dealing With Anger [Barnhill]. Sheparding A Child's Heart [Tripp]. Oh, and actually applying what I learned.
Getting daily exercise. (T-Tapp, more on that later). I'm getting up an hour earlier and instead of feeling more fatigue, I actually have more energy and perspective to deal with the never-ending demands on my day.
Encouragement from other women who live admirable lives. Surrounding myself with encouraging, positive friends, instead of bitter, anger ones. Amazing!
"For the mother is and must be, whether she knows it or not, the greatest, strongest and most lasting teacher her children have." [Hannah W. Smith]. Realizing my children require discipleship not just discipline.
So the brakes are off and I'm pedaling at full speed. Actually loving the ride. Amazing? Yes. A miracle? Yes. Only by the grace of God? Yes. It's not always easy going though. I encounter challenging hills often and I feel like maybe I can't make it. But I've been relieved of my burden of anger and the frustrations that robbed me of energy. I can now step back from a situation and see, "Wow, this isn't working. What can we do to change it?" Sometimes it is falling to my knees in prayer and others times it involves preparing better for a situation by bringing a healthy snack. I'm not kidding. Life is that variable around here. Between God and peanut butter, we are gaining ground.